Leaking pipelines or frozen tubes can block the water supply from reaching faucets across the household. In addition, leaky and corroded plumbing systems can lead to costlier water bills every month. If you need maintenance or repairs performed on your systems but is unable to do so yourself due to lack of time and know-how, hiring someone is the savviest alternative.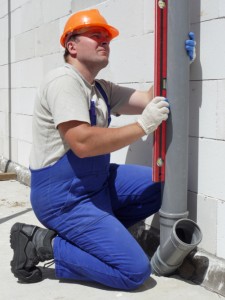 Hiring a plumber in Oklahoma City is a great idea for people who are not versed or trained in plumbing systems. If one attempts to repair the problem himself, there is a fair risk of accidentally damaging it further than improving the condition. This leads to much costlier repairs and replacement parts, something you could have avoided if you immediately call Abba Disc0unt Plumbing and Water Heaters.
Plumbers are certified and licensed to perform work on plumbing systems of residential, commercial, and industrial facilities. These experts use specialized techniques and tools to diagnose the problem and provide solutions. They can work either as an independent contractor or for a company that is recruiting people.
Plumbing systems should be treated with great priority
With the large number of contractors you can choose from, the task of finding the best one becomes overwhelming. Using the guidelines below will keep you in the right path and ensure that you do not fall victim to pitfalls common to these endeavors.
For starters, shop around. Never go for the first or cheapest rate you find. While the offerings of one company may seem the best, you'll be surprised how much the rates can lower or how high the service results can go further if you just look around some more. Use both offline and online sources to look for a someone in your area. Newspaper ads, local websites, and even word-of-mouth referrals can help you look for the right one. Go for the plumber with considerable work experience and a positive reputation surrounding their brand. If these qualities are possessed, it is more often than not the company will be reliable and competent in performing the needed work. Look for a expert with license. A license indicates that the individual can perform the standard services within the state. It also guarantees that the individual has undergone the proper training and examination prior stepping into the field.
An expert with insurance is a huge plus. Business liability coverage is something you cannot overlook when looking for service providers. This piece of paper means that you are not liable for any damages or losses that they' actions have caused. The necessary repairs and replacements will be covered by the liability insurance policy held by the expert.