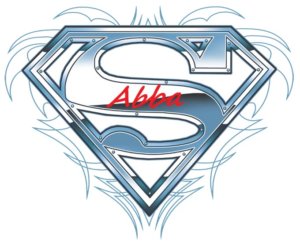 1. When You Need Plumbing okc How Long Will it Take To Get Your Okc Plumbing Finished?
Every job is based on its merits, so if you want to know exactly how long it will take us to fix your problem, you can arrange a job viewing before the day you actually want to be provided with the service. The viewing should not take more than 5-10 minutes. If you have an emergency case but you need to leave your property soon, we will send you a okc plumber  who can work even after you have left your home and afterwards deliver the key to you or leave it at a place you have specified. All our techs in are insured and trustworthy, so you should not be afraid to let them work in your home while you are away. You can always have confidence in us.
2. Can You Call Me When Your Techs Are On Their Way So I Can Meet Them at My Property?
If you are at work but need some emergency services we will always do our best to arrive as soon as possible. In order not to distract you from your working process, we can call you about half an hour before we arrive, so you can have enough time to get back home and open the door for us. You can then leave the key with our guys and he will return it to you or wait for you until you get back from work if his schedule allows it. What ever will work out best for our customers.
3. Can You Work On a Budget?
Okc Plumbing
Although Abba Disc0unt Plumbing and Water Heaters does that provides high quality services, we do not charge astronomical prices.! Our rates are reasonable, and we believe that all our customers are able to afford them. We keep our prices competitive.
4. Do You Provide Free plumber Quotes?
If you call us at (405) 722-8989 with us and you can give us all the details we need in order to prepare an estimate, we can instantly quote you over the phone. If you are happy with the price and book our technicians a written e-mail confirmation with the job details will also be sent to you right away, and all this will be free of charge!
5. Can we Have the Same Techs Every Time We Call?
Our men are quite busy, especially during those days when we have many emergency calls. If you do not need someone immediately, however, and have preferences for the one you want, we will do our best to arrange it! It will be a pleasure for us to be able to provide you with the pro you are used to working with!
6. If we need a new Water Heater will you provide us with a free over the phone estimate and can you provide same day service since we don't have hot water?
We have been in business for a very long time and we can usually give an accurate estimate over the phone. When replacing your Water Heaters we know it is very inconvenient to be with out hot water and if you call us early enough we can most probably do the install the same day.
Plumbing Oklahoma city
We are family owned and operated  and have been for a very long time in Oklahoma city and all the surrounding areas. At Abba Disc0unt Plumbing and Water Heaters we are also locally owned and operated and our name is a standard in the community and has been for a very long time. We built our rock and foundation here and love the people and the community we.
Abba Disc0unt Plumbing and Water Heaters
79 N Shartel Ave
Oklahoma City, OK 73102
(405) 722-8989