Abba Disc0unt Plumbing and Water Heaters is a company with great experience in Drain Cleaning Okc over the years, your clog gets harder and the clog that is caused by daily use is something you should learn to expect for your Okc drain cleaning. Kitchen drains will run much slower as grease, fats, detergents and other food debris accumulate. The problems with bathroom clogs are also the same. They can very often get clogged from oils, soap and hair buildup and shaving. In these cases our team will prevent any further damages and will rectify your  problems.
If you do have problems with your home's system or are in need of any additional help, our techs can provide you with the working solutions that will get you back up and running in no time.
Some times Jetting techniques are used to remove the debris, dirt and other grease buildup that can be the reason for the line to start draining slowly. Using high-pressure of up to 4,000 PSI, is a very effective method.
If your in need a help be sure and give us a call at (405) 722-8989 and will will be there ASAP.
Okc Drain Cleaning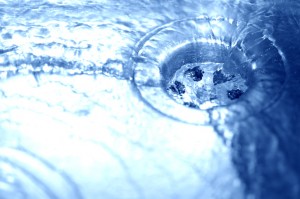 Water will flow easily after the running the sewer machine, cables threw the old lines. All bathroom and kitchen drains eventually lead into your home's main sewer system, so it is always very important to repair a small problem before that major backup occurs, making it far more difficult to unclog. Whether your in need of our guys in to install a water line or are in need of a sewer line replacement, Our technicians can get the job done in a timely a and very efficient manner.
Abba Disc0unt Plumbing and Water Heaters can handle any and problems you may be having, water service repairs and Water Heaters. We do advise you to avoid any experiments with cleaning agents without consulting with us. You can not imagine what could be the outcome of your actions to your systems. A simple clog can turn into a huge disaster to your system that can cost you a lot of money.
Drain Cleaning
Abba Disc0unt Plumbing and Water Heaters will also be sure to inform you of any tax credits and rebates, which are typically associated with new installations. Our tanks provide a significant energy savings and they always meet the standards of the industry and pass all City codes. Before the installation of any new water heaters we do recommend you cleaning all of your drains and pipes. There is never any hidden fees when your working with Abba Disc0unt Plumbing and Water Heaters.
Abba Disc0unt Plumbing and Water Heaters
79 N Shartel Ave
Oklahoma City, OK 73102
(405) 722-8989